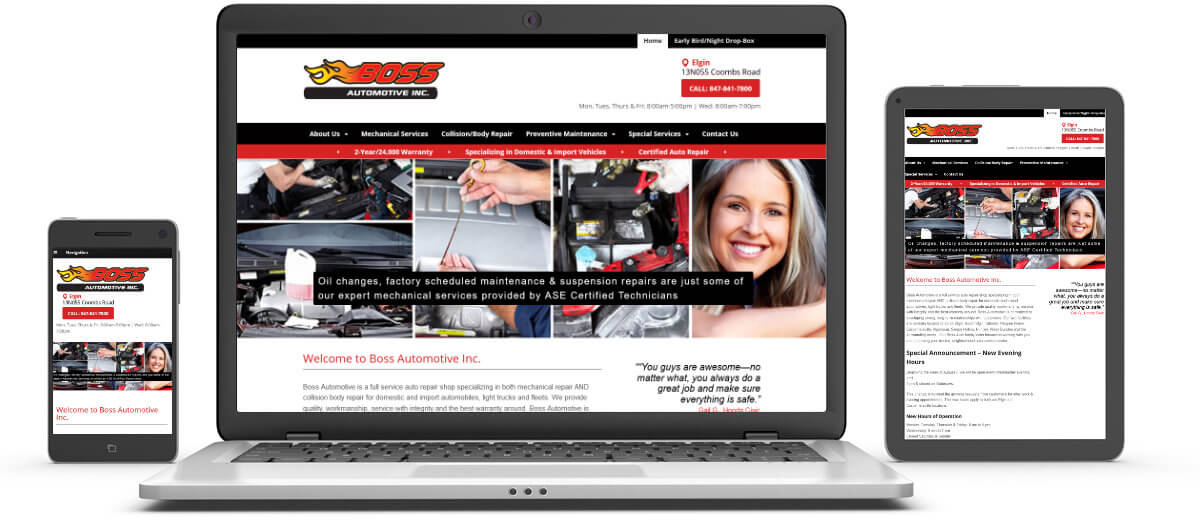 Boss Automotive
Boss Automotive had a problem. Their old web developer forgot to renew their hosting and their entire site was deleted by their host. They turned to sitebyMIKE to see if we could help. We referenced major website archives and rebuilt their site in two days. We also worked with Google Maps to get the listing for their business updated to the correct location in Elgin.
They were so happy with the quick and quality turnaround that they asked us to improve the design and content on their site. We undertook the long term project of regular additions and enhancements to their site.
Their business has been booming.