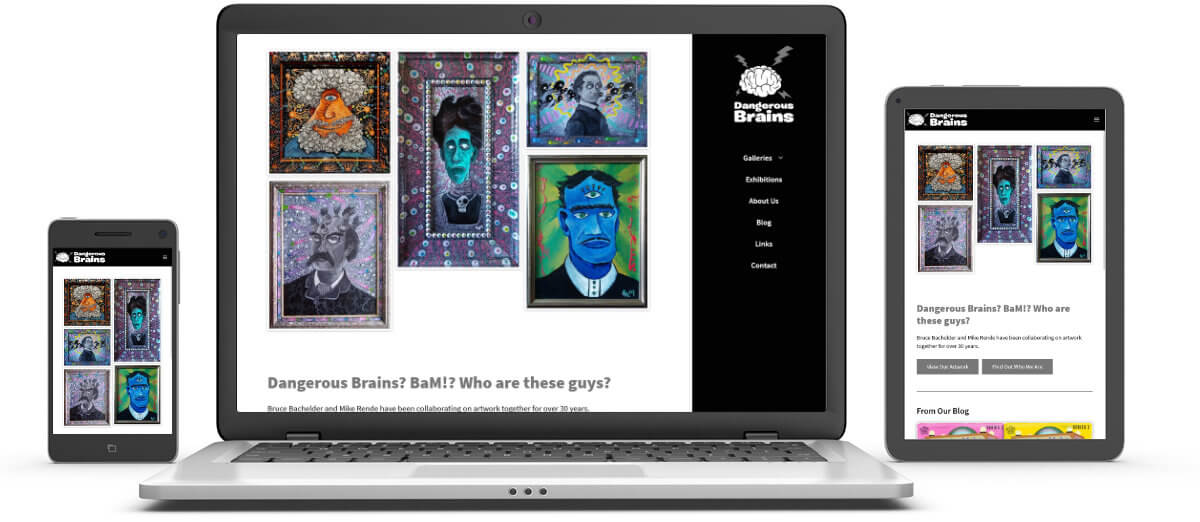 Dangerous Brains
I would be remiss to not mention my own art site in my portfolio.
When I am not in front of my computer building websites, I'm often in front of an easel making paintings. So, of course, I needed a site for my art career too. The site is built in WordPress and regularly gets updated as an excuse to try out new features.
So please check out the design on my other site and check out my art while you are there.