We get more requests for WordPress design and development than any other platform. Over the years, WordPress has developed into a flexible Content Management System that allows knowledgeable developers to build robust sites where clients can easily manage their day to day content needs themselves.
With every site we build, we try to look to the future. We use only solid theme frameworks to build our sites, so they can be easily updated over the years to benefit from the latest development in WordPress core functionality, social media connectivity, and security improvements. We want all of our clients to have sites that can adapt to changing conditions on the web and benefit from everything new that comes along. Want a facelift to your site several years after we built it? Not a problem! We set up the theme structure so we can modify your site to look like it underwent a complete redesign, without the price tag of a complete redesign.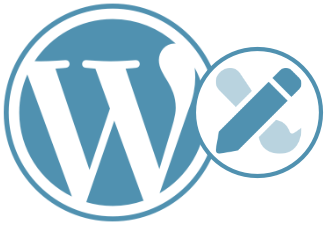 We want to make sure every site we build is unique. We leverage a theme framework with a customized child theme rather than simply downloading and populating a theme. What does that mean to you? It means that all of our sites are unique. You won't look at a theme market and discover that 2,500 other sites have the exact same design as you.
In the right hands, WordPress can be more than a simple blogging platform. We have leveraged WordPress Custom Post Types to turn our client's sites into more than static or blogging websites. Let us help you structure your content so it is easy for your visitors to find what they are looking for and performs well in search engines too.
Do you need ecommerce too? Let us leverage WooCommerce on your site to give you an effective and easy to manage online store.
Determining the best structure for a site is a challenge we love undertaking. Let's talk about what visitors need to find on your site. We will be happy to find a solution that will make your site stand out.