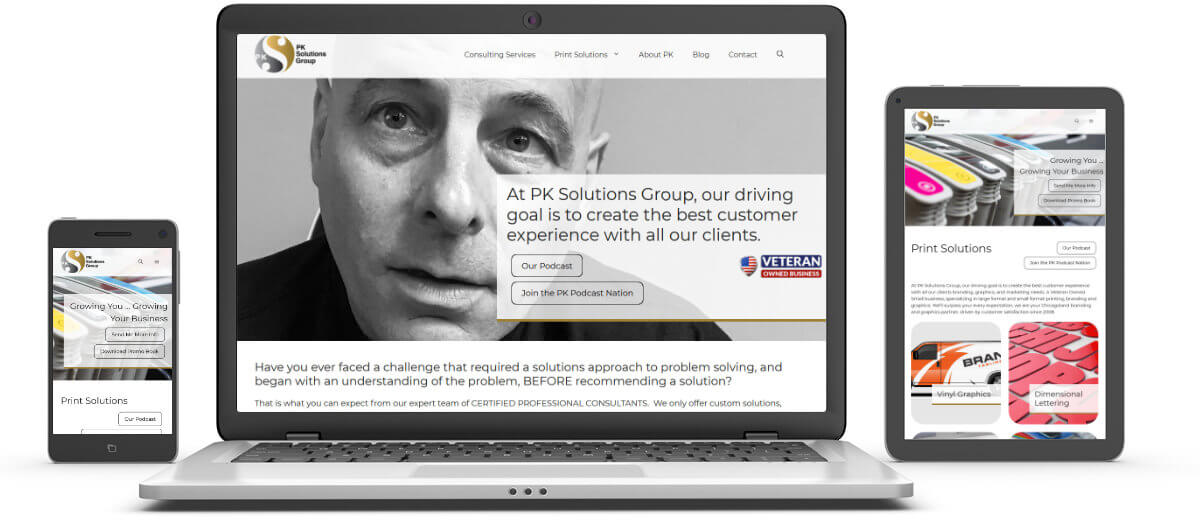 PK Solutions Group
PK Solutions Group (Formerly PK List Marketing) started out as a direct mail marketing list supplier, but over the years broadened their services to become a full service agency that provides Vinyl Graphics, Dimensional Letters, Lighting Displays, Banners, Signs, Custom Packaging, Trade Shows Displays and more.
They found themselves very busy though and needed to reach out to a skilled web designer / developer who could help them display their offerings on a modern, best practices, website. They reached out to sitebyMIKE to help them communicate the scope of what they offer, quickly and cleanly to potential customer.
We built out a new theme in WordPress that would showcase everything they do. Of course it  supports mobile devices, leveraged a more secure backend for easy content editing, greatly expanded the services listed on their site and included an abundance of SEO enhancements.
Then during the COVID-19 pandemic, they reinvented themselves again to leverage their business consulting skills to help other companies succeed during both adverse and optimal times. Their rebranding included a new name, logo and website design to support their podcasting initiatives.