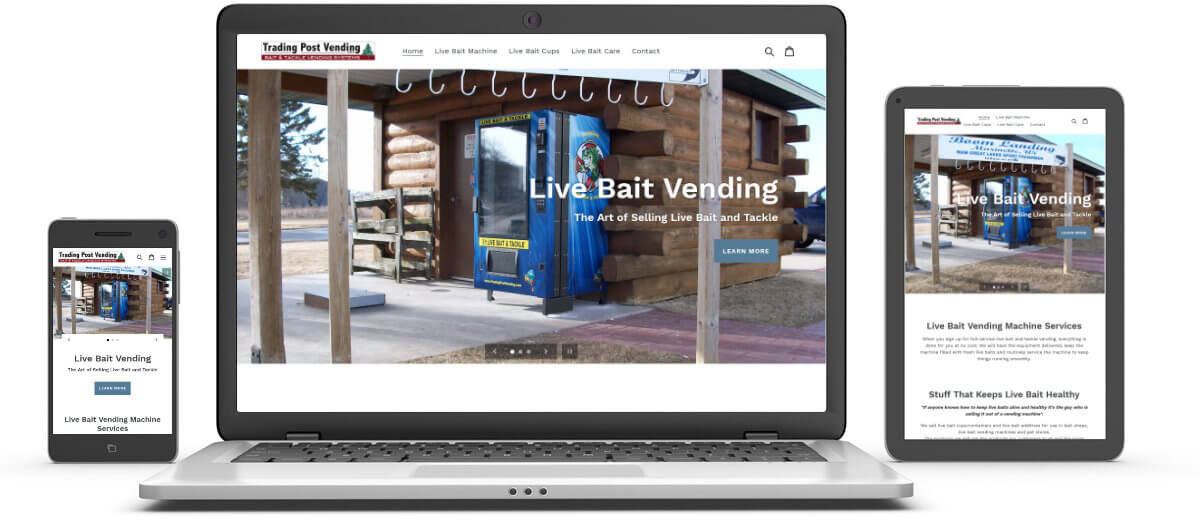 Trading Post Vending
I work on many different website platforms depending on the requirements of the client. Trading Post Vending approached sitebyMIKE about redesigning their old Shopify website because it's old design was not mobile responsive and didn't support newer features available on Shopify. I was happy to get my hands into the Shopify admin interface and see the improvements that had happened since I last worked on it.
After a little review of the current Shopify capabilities and a discussion with the customer, we decided that the most cost effective solution for them would be to redesign the site on its current Shopify platform rather than redeveloping the site in WordPress. Sometimes the expansive flexibility of a Content Management System (CMS) like WordPress is overkill for a website.
We leveraged one of the newer responsive Shopify base templates, customized it to match Trading Post Vending's needs, and migrated the content into the new layout. We helped the client with correctly adding upsized photos to the site to properly promote their catalog of fishing bait products.
The new website was a cost effective solution to get Trading Post Vending the upgraded internet presence they needed.