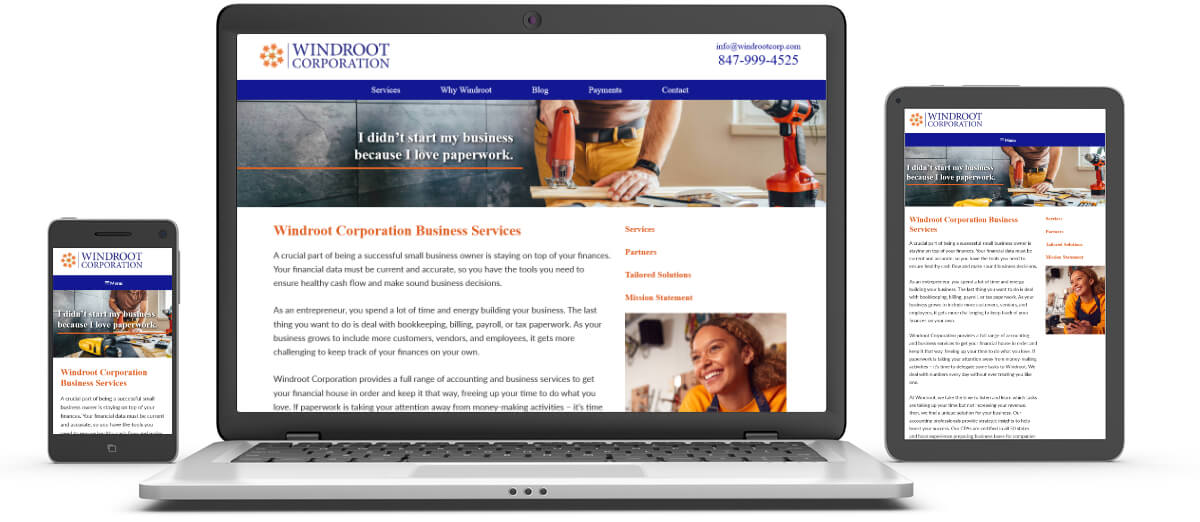 Windroot
Redesigning a website is always a great opportunity! I love being able to fix layout issues, include better calls-to-action, improve search engine optimization (SEO) and work with a writer to enhance the text to provide a better user experience.
I worked with Katemade Designs to provide an improved website for WindrootCorp.com. Their previous designer/developer focused on a limiting keyword structure and didn't include any visual elements to enhance the visitor experience. We worked to provide a new website that would more accurately explain their services to potential new customers and streamline the website's code base by removing outdated and underutilized WordPress plugins.
Please take a look at the before and after screen shots below to see how we improved their website.
Home Page Before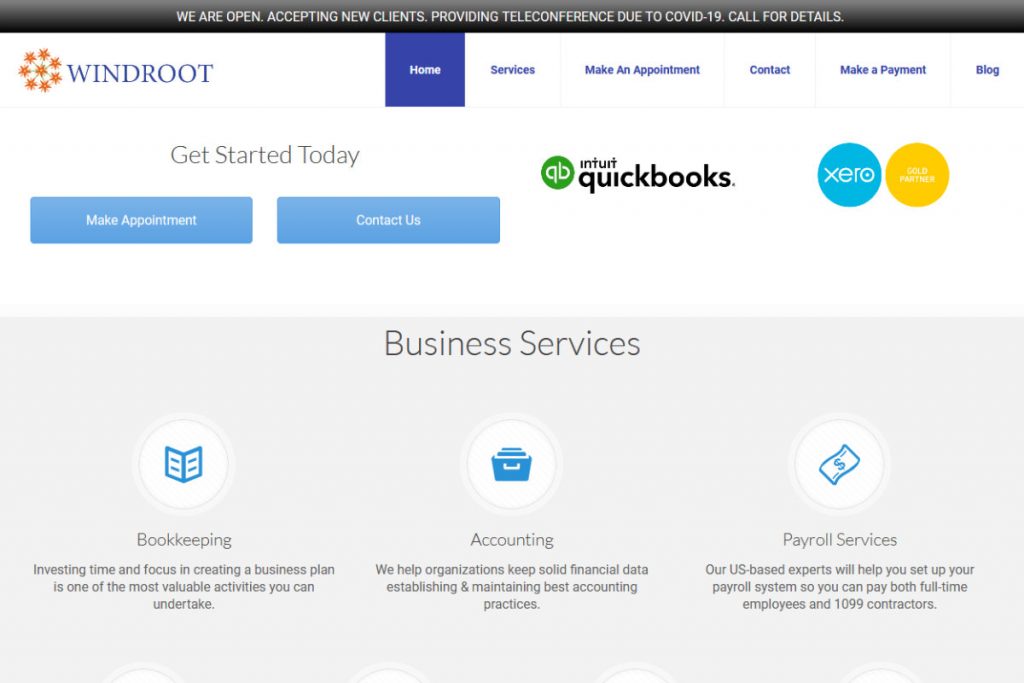 Home Page After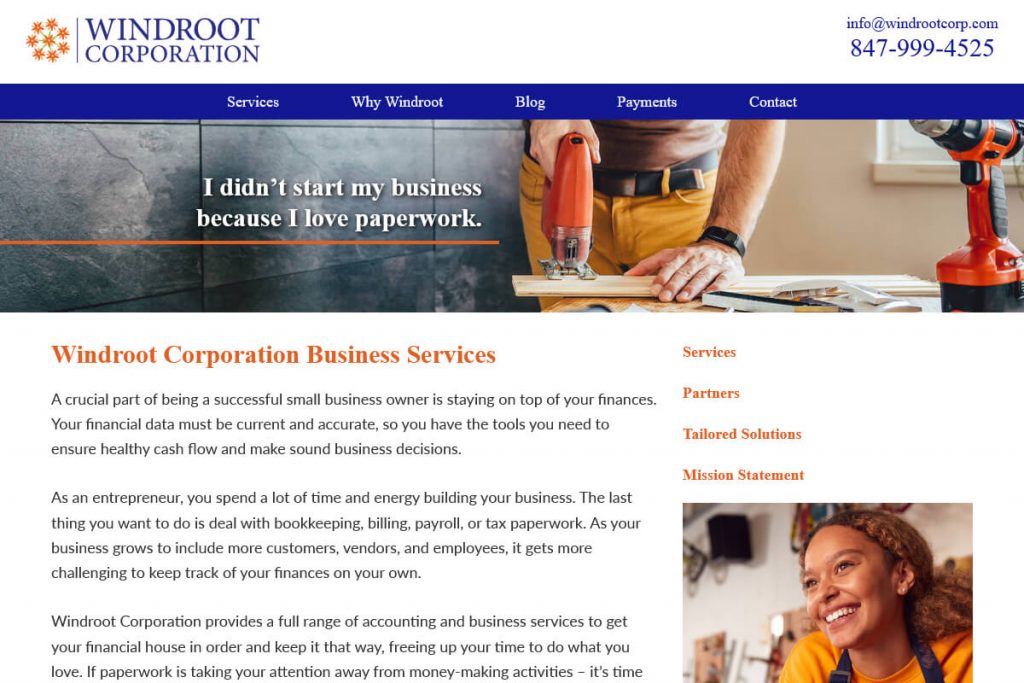 Services Page Before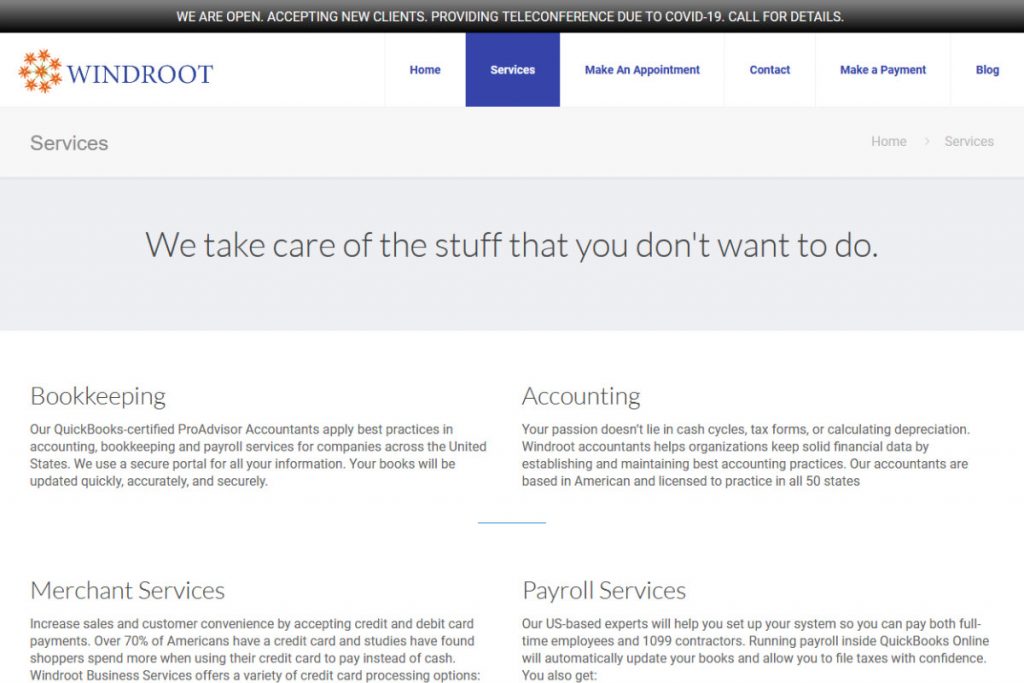 Services Page After