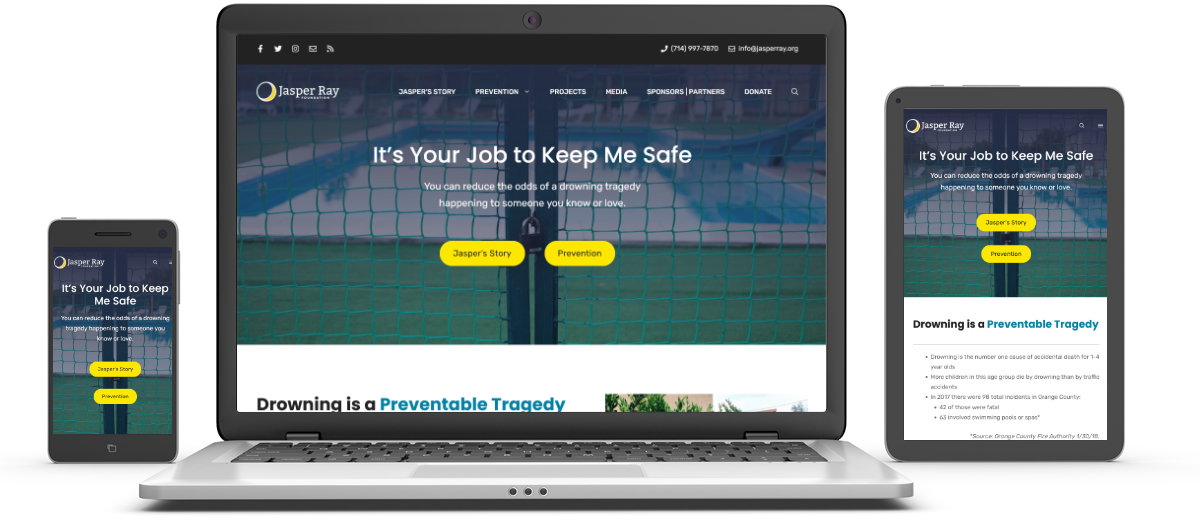 JasperRay
The origin of the Jasper Ray Foundation is very sad. The focus of the organization is to inform and educate people about the dangers of drowning. Their goal is to help insure no other parents need to go through the loss that they suffered.
Their previous designer was unavailable and the site was dealing with issues brought about by an outdated theme. I was thrilled when Kaity at C & R Management asked if I would be able to redevelop the website for them.
To keep costs low, we focused strictly on an improved WordPress theme and moving them to a better website host.
I love helping out not-for-profits!