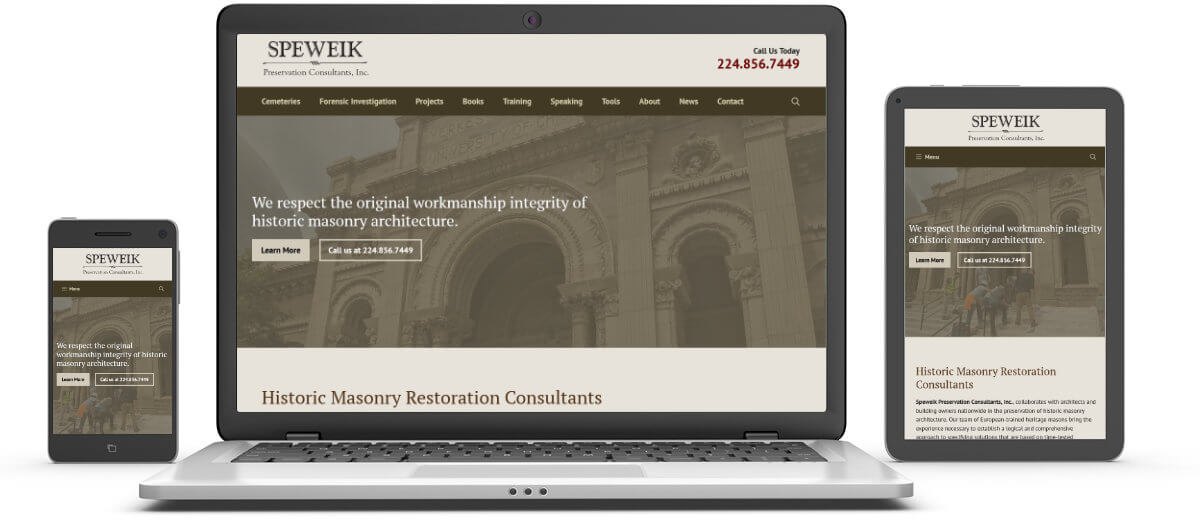 Speweik Preservation
WordPress is going through some major changes. This is inspiring a lot of businesses to update their websites to stay current so they look good to potential clients and show up well in search engines.
I had designed a WordPress website for Speweik Preservation back in 2010 and it had served them well for many years. Unfortunately even the best built website begins to show it's age eventually, so they came to me and asked about updating the website to better support mobile browsers, be easier to edit, include enhanced Search Engine Optimizations and expand on the content they provided on the site. I love redesigning website and bringing them up to date, so I happily told them that we could get started right away.
Since I had all of the original design assets, I was able to quickly resize elements to fit within the new responsive frameworks. The new site was more an evolution on the old site they loved rather than a complete replacement of it.