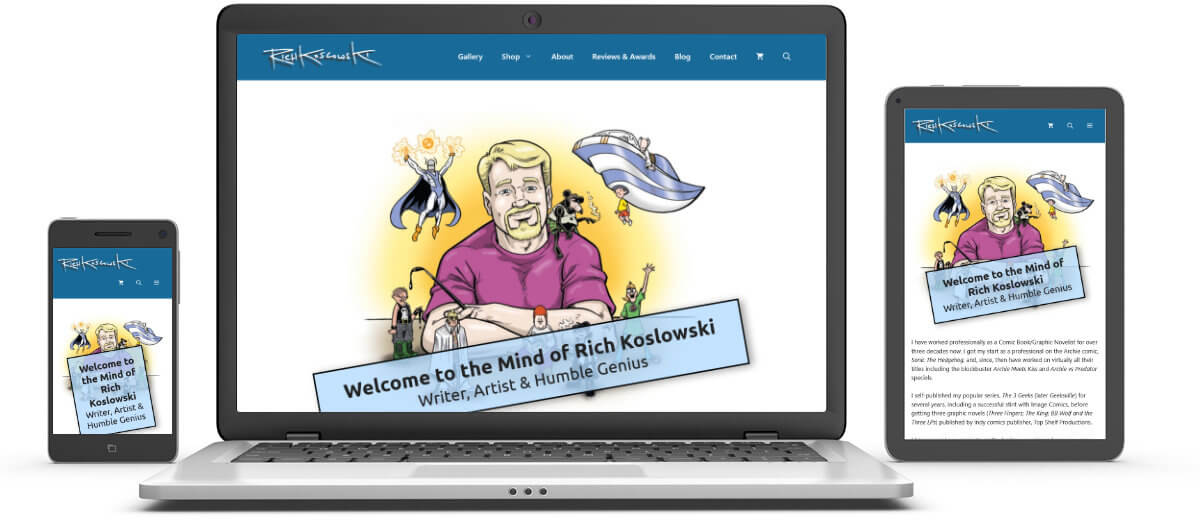 Rich Koslowski
Another website redevelopment project! I built Rich Koslowski's first website many, many years ago. The old website had a fun design and great content, but was on a platform that was no longer supported and was not responsive.
It was great to finally rebuild it in a modern WordPress framework with all the tools Rich will need to promote the new books he has coming out from Top Shelf Comix / IDW.
The site is a work in progress that will change as he creates the art for his new books. Then he will have updated graphics to use on the site. Watch the site as it changes over the years!