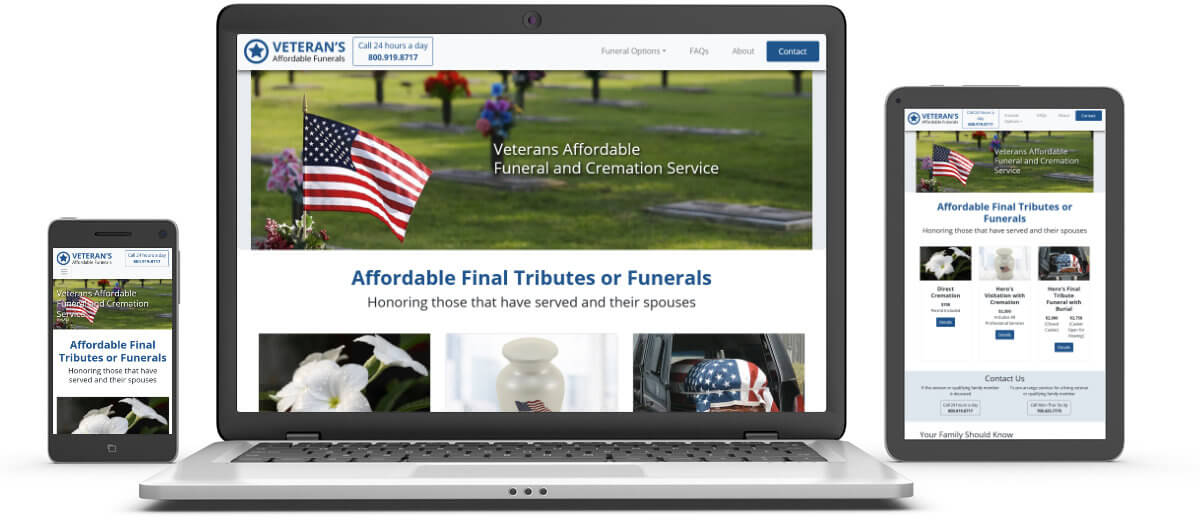 Veteran's Affordable Funerals
How do you help a business that provides an important yet sensitive need for the public? With respect and dignity.
Veteran's Affordable Funerals reached out to sitebyMIKE to help them craft a simple web presence to inform veterans and their families about their important services. Funerals are something no one wants to talk about, but everyone will eventually have one. Veteran's Affordable Funerals tries to help out the families of those who have served by providing their final tribute and funeral arrangements.
While they need to be available 24 hours a day with the nature of their business, they pride themselves with helping Vets and their families pre-plan for the inevitable.
Veteran's Affordable Funerals | Honoring those that have served and their spouses