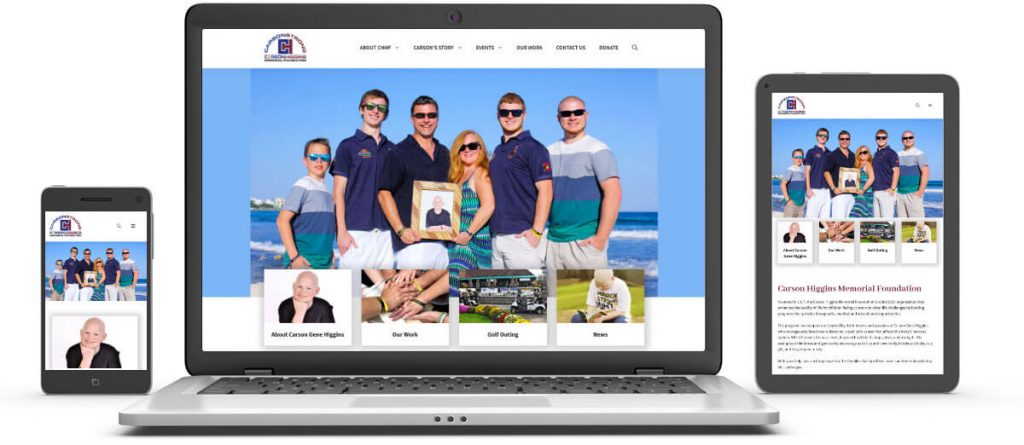 Carson Higgins Memorial Foundation
John and Debbie Higgins founded the Carson Higgins Memorial Foundation in 2017 to help honor their son, Carson Gene Higgins, by enhancing the quality of life for children facing cancer and other life challenges by funding programs that provide therapeutic, medical and educational opportunities. Their son courageously faced neuroblastoma, a pediatric cancer that affects the body's nervous system. While Carson's life was short, it was rich with faith, hope, love, and strength.
John and Debbie were in search of a reliable team to help them bring their website to life. They turned to Donna Larkin Lake to handle their branding and communications. Donna in turn knew she needed a great web team to back her up, so she contacted Leslie Wolko at Wolko Design and sitebyMIKE. Together we strategized on the content, design and web framework to best help the Carson Higgins Memorial Foundation help others in need.
This site really tugged at my heart because I lost a cousin to cancer when he was only five years old. (I was in my early teens and it was devastating.) It's always nice when I can do good work that helps others do good work.