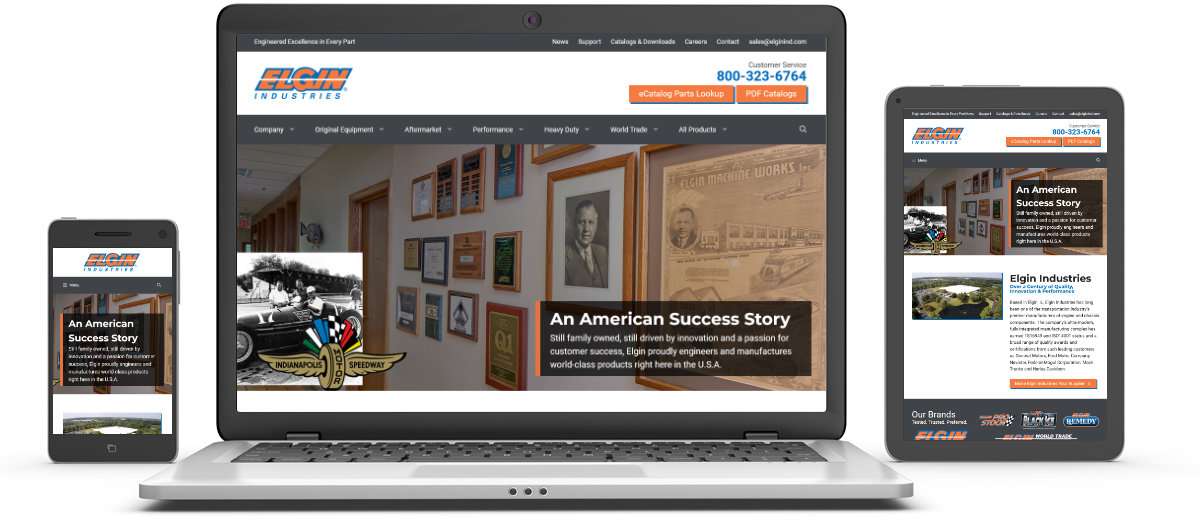 Elgin Industries
I always enjoy the challenge of helping a client improve their website's user experience and search engine visibility.
I've been working with Elgin Industries for several years now. They came to me when they needed help maintaining their websites. They wanted someone local who could collaborate with them on site enhancements. Luckily, my office is just ten minutes from their office.
The prior website was built by an agency that does their print marketing. It looked good, but was built on a theme that had become old and was not receiving updates. They asked if I could build a site for them that pulled the design elements they liked from the old site, but ran faster, presented a lot more information and would help them leverage their desire to do generate more search and social media traffic.
I cloned their old site into a development environment and built a new WordPress website on the GeneratePress framework. This allowed me to create any design they wanted while giving them then benefit of a lightning fast site that could be easily upgraded to keep up with security and functionality improvements.
It was wonderful working collaboratively with their team as they are the contact experts when it comes to performance engines and chassis. We expanded the content to leverage better keyword placement throughout the site and have a plan in place to continue to add more product type specific pages to draw in more traffic by providing valuable information to their visitors.