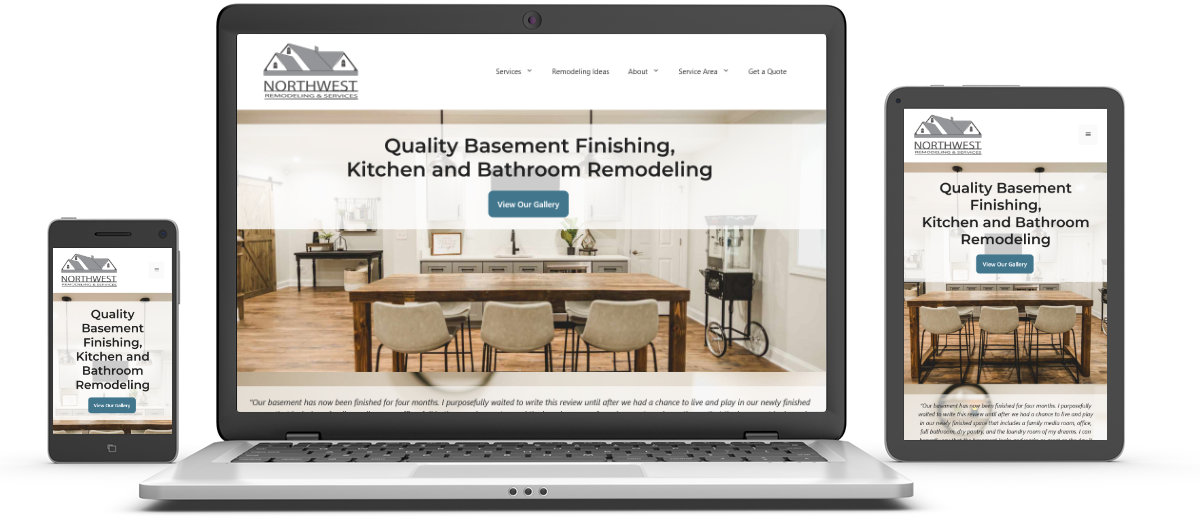 Northwest Remodeling
Northwest Remodeling had a website they liked, but they knew it needed some polish. It was slow and the page layouts weren't consistent. Their photography was beautiful and strong, but the images were too large and further slowed down the site. Some pages had some strong copy, but needed some fine tuning and the copy needed to be expanded throughout the rest of the site.
They reached out to sitebyMIKE to have us craft a refined website design that would showcase the professionalism of their work. We also reviewed and rewrote copy throughout the site to improve keyword usage through a more robust explanation of their complete services.
We leveraged a streamlined theme and replaced their original plugins with higher quality alternatives to drastically improve the site's speed and presentation.