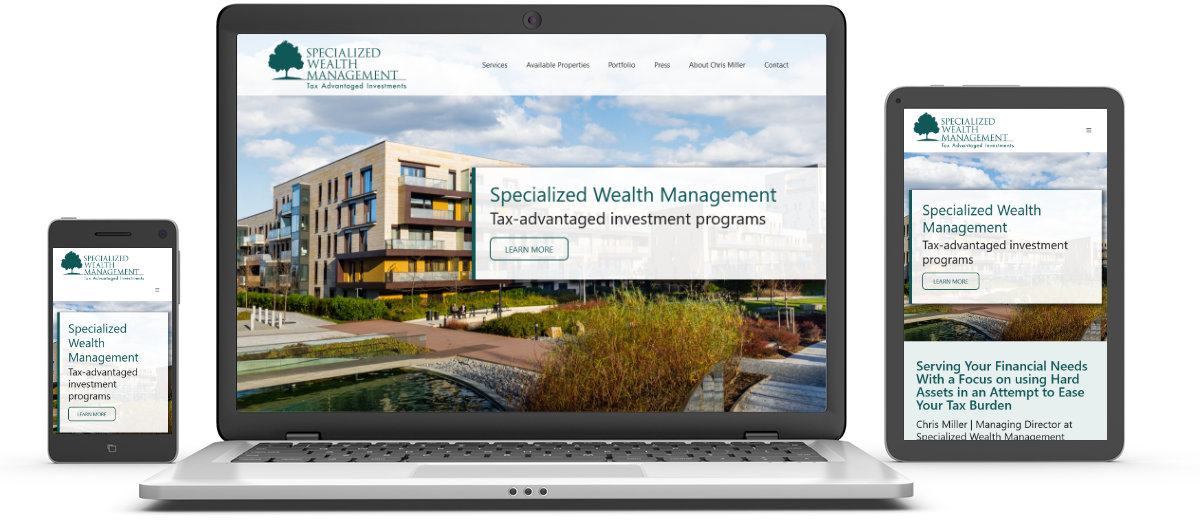 Chris Miller
Chris Miller's investment focus is on real estate 1031 Exchanges as an effective tax mitigating strategy. His website is critical to communicating with potential clients and posting his monthly investment articles.
He was referred to us when his prior designer allowed his website hosting to expire and then only handed over the files of the previous WordPress website with no accompanying database. Without the old database, our only choice was to rebuild the site using content pulled from Archive.org. This was an optimal approach anyway as the old website was not responsive and was negatively impacting his search engine placement.
We rebuilt his WordPress website using the highly customizable GeneratePress theme and creating a new custom design that brought over what worked about his old site's design while modernizing the entire experience and improving the text and Search Engine Optimization to reach a much wider audience.
Chris sends over new articles every month to post to his website in order to keep the content fresh and provide easily accessible investment ideas to his clients.