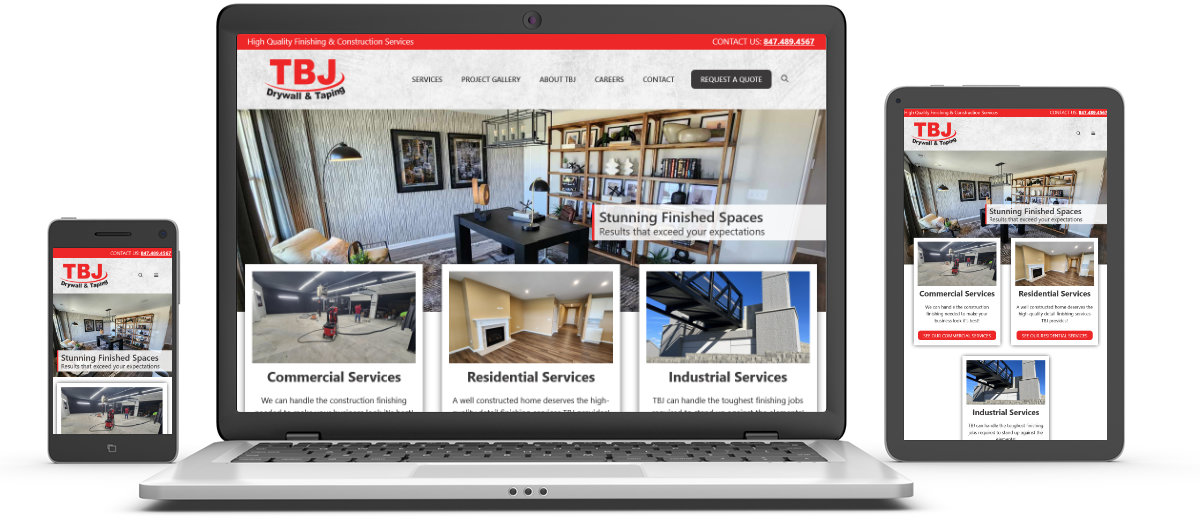 TBJ Drywall & Taping, Inc.
TBJ Drywall & Taping, Inc. started during the 2008 recession when the founders redefined themselves after losing steady employment. When the housing market collapsed, the construction jobs dried up. The companies founders leveraged a string of good contract work into a company that employs over 200 people providing construction support services throughout Chicagoland and Northern Illinois.
They were so focused on meeting the needs of their clients, that it wasn't until 2023 when they decided it was finally time to build a website to further promote their services. They turned to sitebyMIKE to help them build a website that would showcase their company's long record of success.