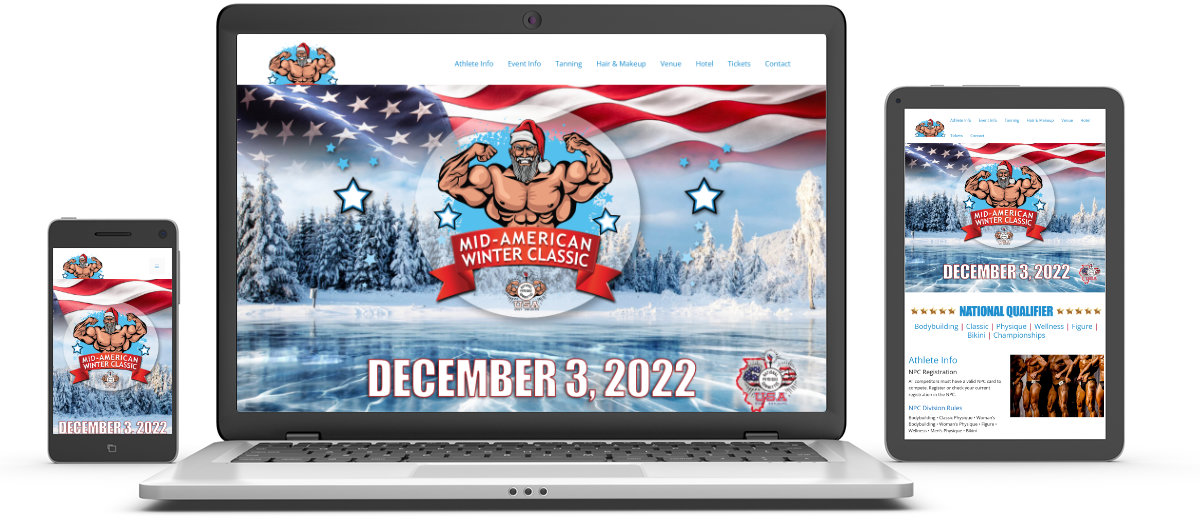 NPC Mid-American Winter Classic
I regularly build sites with Phil Martin at the Martin Group and this was a site that Phil was really excited to create. Aside from being a great designer, Phil has been a dedicated weightlifter/bodybuilder for as long as I've known him. So when a fellow bodybuilder talked to him about a new regional event he was planning, Phil jumped at the chance to build the site. Phil handled all of the design and turned to sitebyMIKE to handle the development knowing that I would take his designs and make them work right.
The site is built on a fast loading responsive WordPress theme framework that will allow the site to easily grow as the event grows over the years.
Registration is all being handled by a dedicated, off-site, third-party system that is familiar to the bodybuilding community, so we could concentrate on building a great looking site with evolving information for the competing athletes.
Phil and I have built a lot of great sites together…but this one was special to him. Will Phil be competing in the upcoming NPC Mid-American Winter Classic too? I don't know…but we'll see.