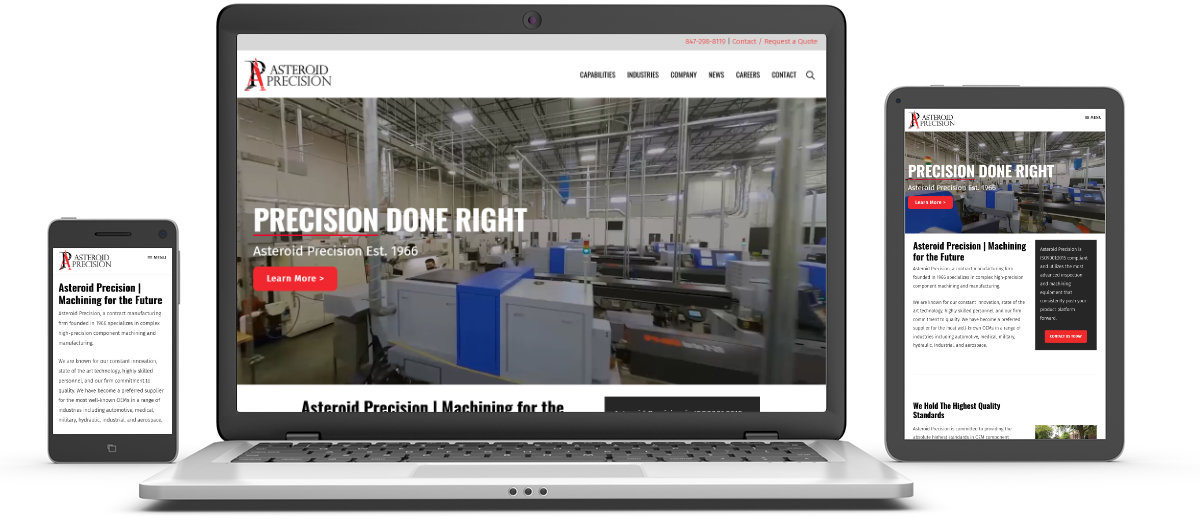 Asteroid Precision
I love taking existing websites and breathing new life into them! It's great to take a website that has a good core of content trapped in an outdated framework and guide the client into effective design and content enhancements. There is a certain joy in re-framing content, adding optimized meta tags to pages, including effective alt tags to images while streamlining a site to run quickly with a strong responsive customized theme.
Asteroid Precision's old website was developed and hosted by an outfit that placed them into tremendously expensive, proprietary WordPress hosting that unfortunately prevented a direct export to a new host. The Martin Group brought in sitebyMIKE to help them pull out everything good about the site and rebuild it into new design that would showcase the professionalism of Asteroid Precision while more effectively communicating their high standards of component production.
We expanded the content to create landing pages based on industries served. Phil Martin provided amazing photos of the detailed parts that Asteroid Precision creates for it's clients and drone flyby footage of their facility to showcase their vast manufacturing flexibility.