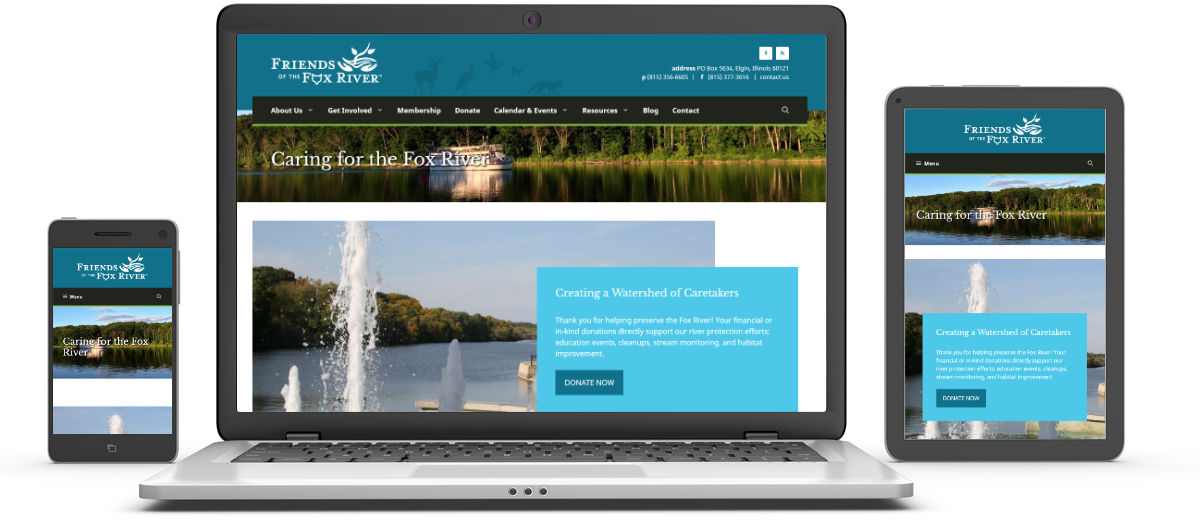 Friends of the Fox River
Friends of the Fox River loved their website design, but it was built on a WordPress theme that had lost it's support from the previous developer. The old theme was preventing them from upgrading to the latest version of WordPress due to coding and javascript conflicts. They turned to Wolko Design and sitebyMIKE to see if we could help. Luckily, we can create or RECREATE any website. We cloned the site to our development server, built a new customized theme for the site on a well supported WordPress theme framework and adjusted the theme to look very similar to their old site.
Never satisfied with just rebuilding a website, we improved the responsive display, enhanced the banner customization, fixed multiple SEO issues and optimized images to improve page speeds. We also removed outdated plugins, replaced them (where necessary) with better alternatives and streamlined their editing by converting all the pages to the new Gutenberg Block Editor in WordPress. We also spent time with their team teaching them how easily they could edit pages in the new editor environment.
We love helping out local not-for-profits and appreciate the confidence Friends of the Fox River put in us to help them bring their website up to modern standards.