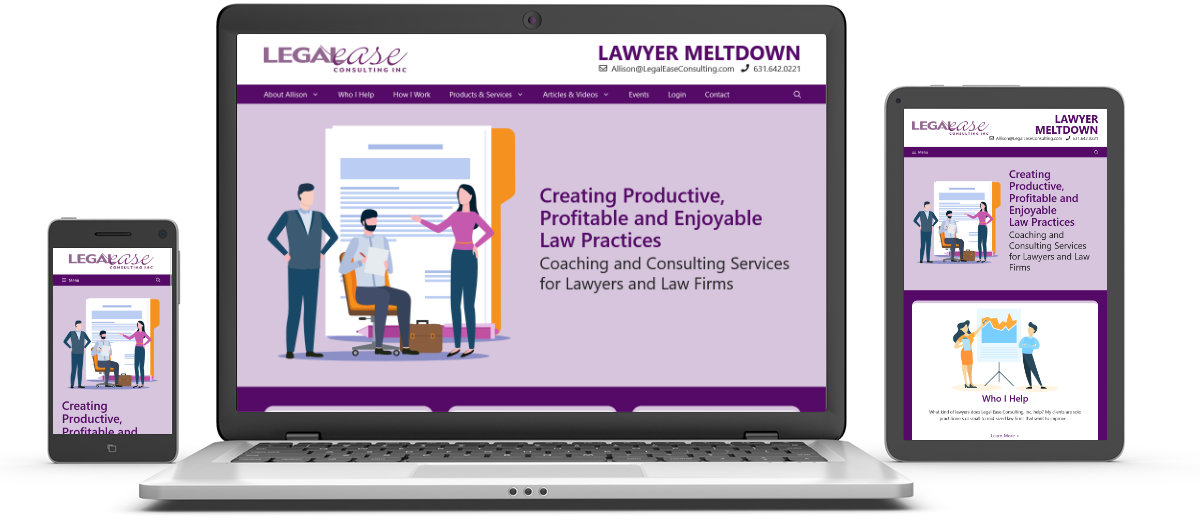 Lawyer Meltdown
It's always a wonderful opportunity when a website owner with strong content asks for your help to redesign their website, enhance their Search Engine Optimization (SEO) and recommend upgrades for their outdated plugins.
Allison had set up the original site herself years ago. She leveraged a premium Genesis child theme and some well maintained plugins for added functionality. It was an effective site for a long time. With the advent of site builders and the Gutenberg editor, it started to show it's age.
So Allison reached out to sitebyMIKE. We discussed what she liked about her old site design and what she wished she could add to a new site. We then cloned her site to our servers and began the process of cleaning up the content and creating a new design that was both professional with a feeling of warmth that would appeal to her target audience. We leveraged the GeneratePress theme to allow us to customize every aspect of the site in a way that would give Allison the control she would need even after the completed site was handed off to her.
We discussed SEO and Social Media best practices. Since Allison would be managing the content herself, she has set off to build out many of the content related enhancements herself with our guidance so she will be able to leverage best practices going forward.