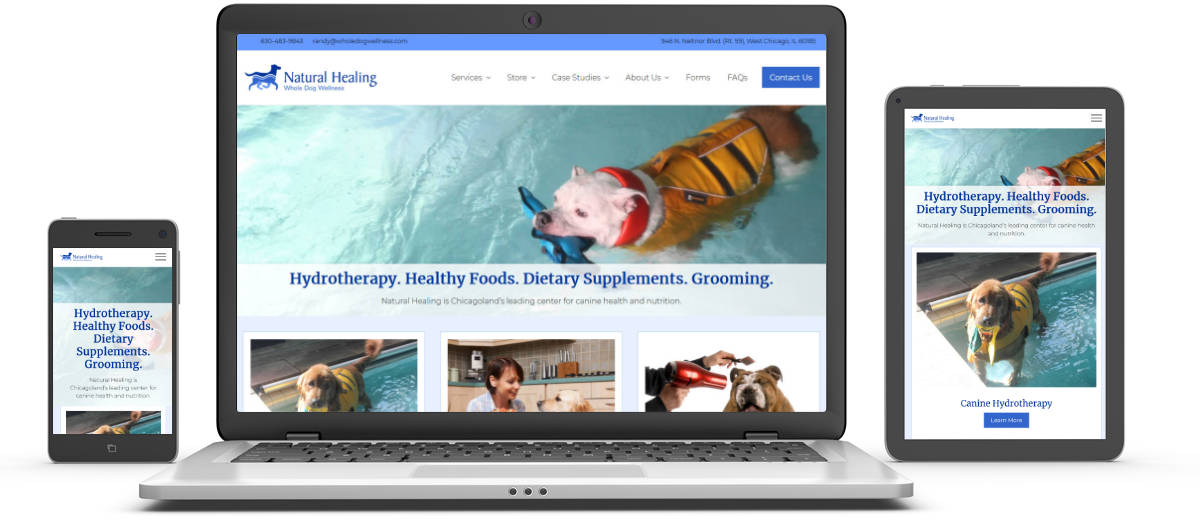 Whole Dog Wellness
I love the opportunity to rebuild an outdated website!
We originally built a website for Natural Healing Whole Dog Wellness back in 2007 that featured a custom ColdFusion based content admin system that set up the framework to add full ecommerce capabilities. This was something special in 2008.
Jump forward to 2020. Mobile phones are everywhere, responsive websites are a must and Content Management Systems such as WordPress have matured into powerhouses that can deliver amazing results for businesses. So it's always wonderful when a client keeps track of what you've been doing for newer websites and says "Hey, I need that too!"
A fresh redesign has been applied to the website. It's built on WordPress so it's easy for the client to make their own content edits, has a robust SEO framework, is fully responsive and easy to maintain.
The new website follows best practices and should serve Natural Healing Whole Dog Wellness for many years to come!