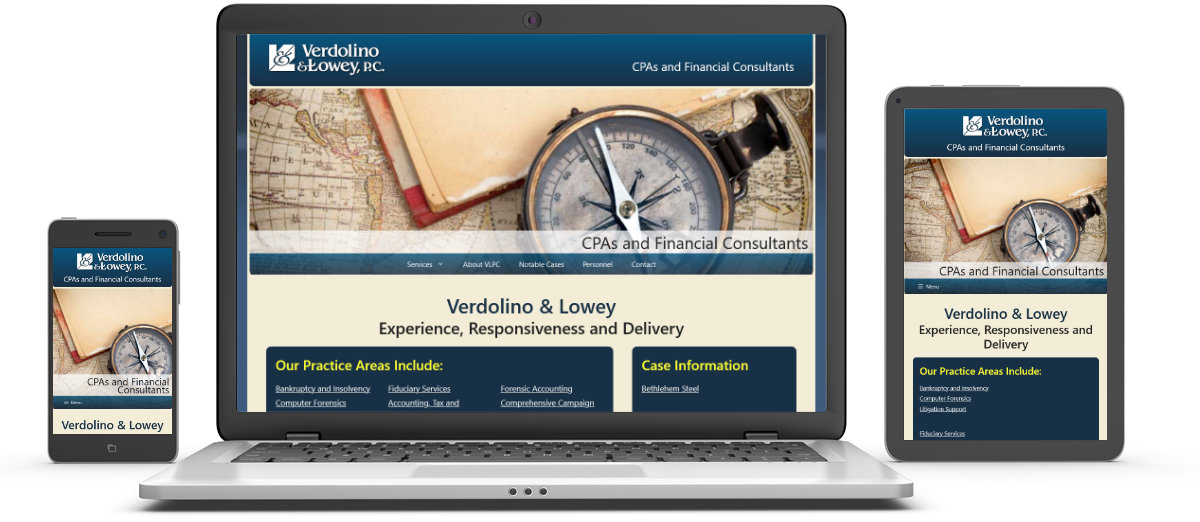 Verdolino & Lowey, P.C.
I originally built the vlpc.com website over sixteen years ago with a propriety content management system I was developing in ColdFusion. (This was back in the day when there were hundreds of small CMS options available, but none had yet gained a meaningful market share.)
They loved the design and the site has served them well over the years.
But the web has changed significantly and the site desperately needed upgrades to properly function on today's devices. So Verdolino & Lowey decided to have me rebuild their old site on WordPress with all of the tools available today. Their site is now fully responsive, easily editable, contains tons of search engine enhancements, and a plethora of other changes, while still maintaining the style that they liked about the old site. This new site should serve them well in the years to come.