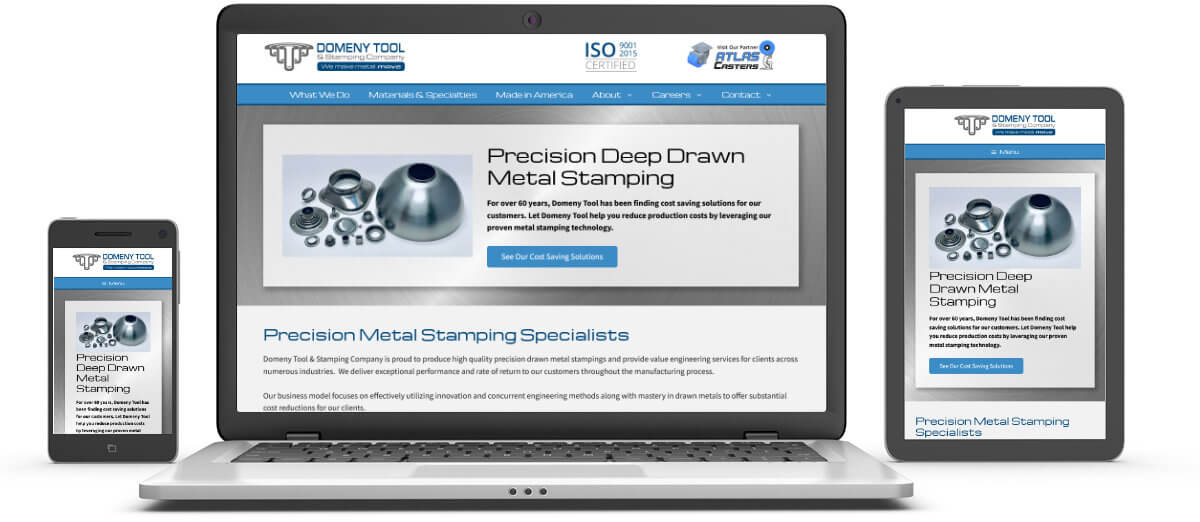 Domeny Tool & Stamping Company
Domeny Tool & Stamping Company has been family owned and operated for over 60 years. I've been looking forward to redesigning their website for some time now.
It was great to work with their old site's content and expand it into a new fast and responsive WordPress framework. Their team can now easily make content changes themselves and continue to expand how they spotlight their successful manufacturing business.
I've been happy to give them an updated website to help them continue to expand their worldwide manufacturing and distribution business.