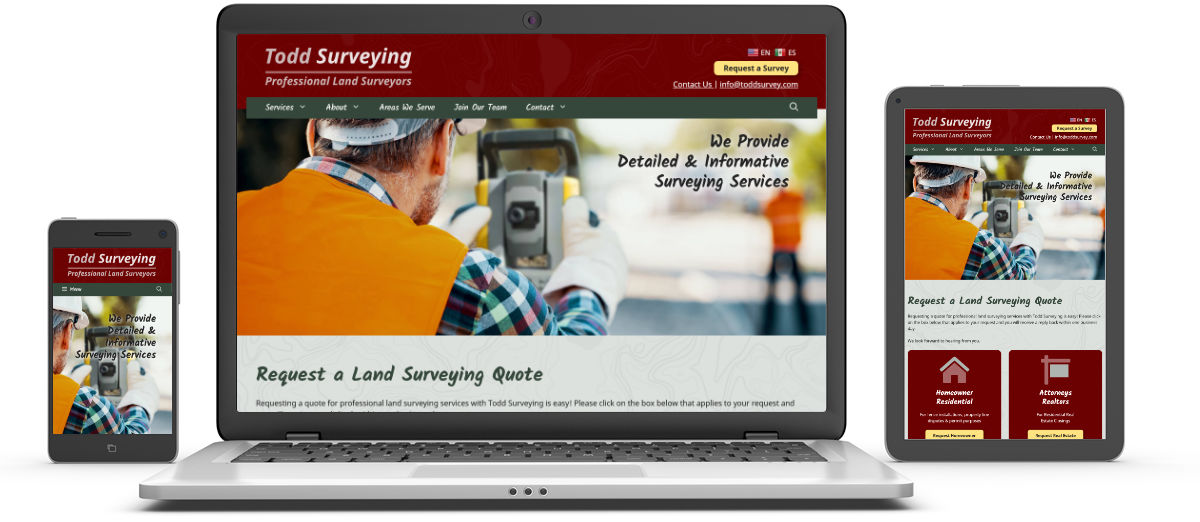 Todd Surveying
Todd Surveying approached sitebyMIKE to help them give their existing site a facelift, usability improvements and speed enhancements.
Overall they liked a lot about their old WordPress site, but wanted it to look more modern, operate better on mobile devices and load faster for visitors. I looked inside their old site, offered faster loading plugin replacements, removed abandoned themes, enhanced the SEO Meta Text, expanded their survey request forms and created a new website design in GeneratePress that was inspired by the old look while standing on it's own.
Some of their clients found the old "one size fits all" survey request form a bit confusing, so we broke it apart into four forms targeted to individual customer/project types.
Their old site featured photos that showed people using different models of survey equipment than they used. So I found photos featuring their equipment or into which I could PhotoShop their equipment.