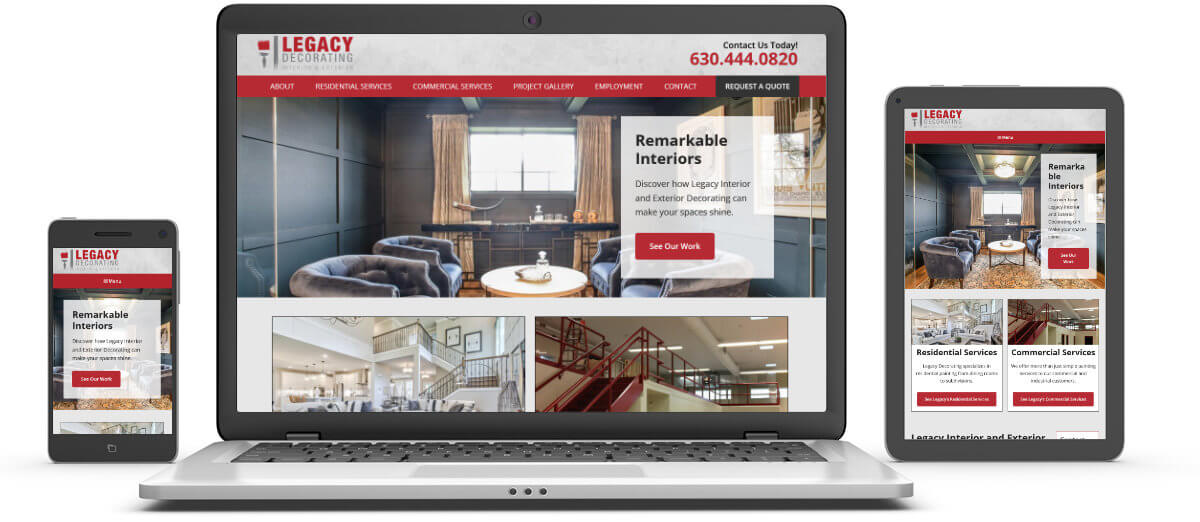 Legacy Interior & Exterior Decorating
Legacy Decorating has been a successful painting and drywall company in Elgin for over ten years. When they started out they built a basic, modest website…and then got very, very busy. So redesigning their site went on the back burner for a long time. They turned to sitebyMIKE to help guild them in building a new website presence that would showcase their amazing work and be accessible on any device.
We looked at their competitors' websites and discussed new site direction with their staff. Their stunning gallery was provided by longtime satisfied builder clients to whom they regularly provide interior and exterior painting services.
We're thrilled by how the new site turned out and hope that it will be an effective marketing tool in their continued company growth.