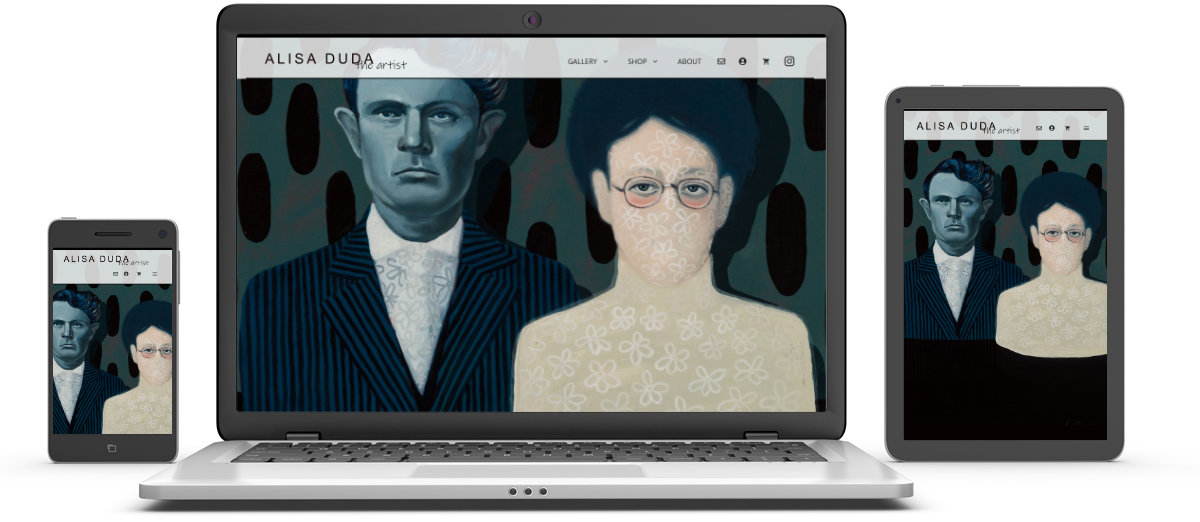 Alisa Duda | the Artist
It's always wonderful when you know the images on a website will all be unique and original. Building a website for a talented artist is easily the best opportunity to populate a site with this high quality content.
When Rolling Meadows artist Alisa Duda mentioned that she wanted to build a website to showcase her artwork and expand her self promotion, sitebyMIKE jumped at the chance to help her.
We leveraged a simple and clean design in order to maintain the spotlight on Alisa's amazing artwork. Artwork is presented in both galleries and a shop section to encourage ecommerce.