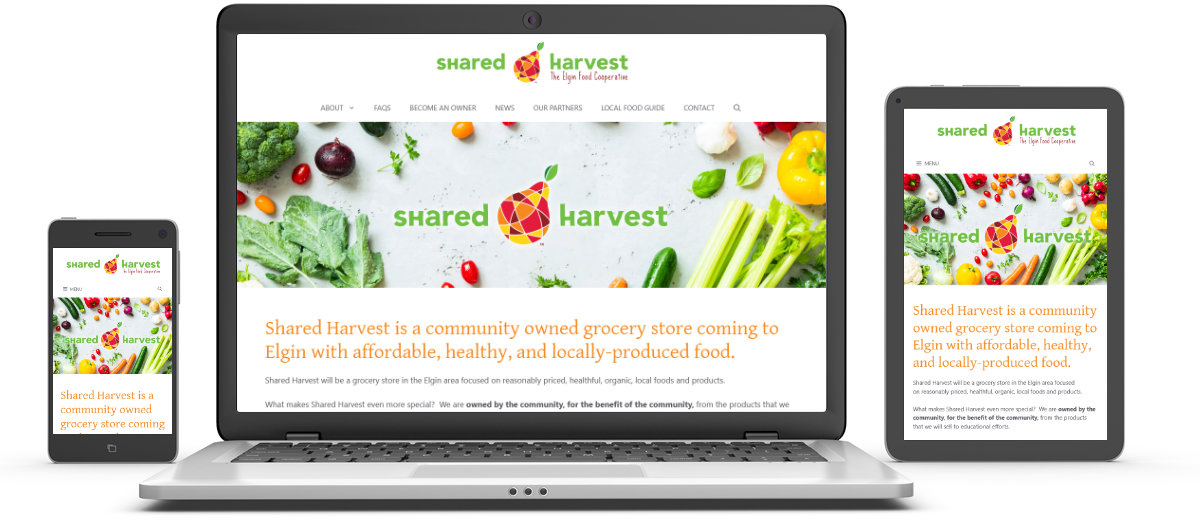 Shared Harvest Elgin Food Co-op
Shared Harvest started having some problems with their website when Weebly had some system problems that took a few days to resolve. This coincided with an expansion of city development along the riverfront where Shared Harvest is hoping to find a physical home for the Co-op grocery store. They had decided it was time to migrate to a more robust web platform that would give them greater layout flexibility and enhanced integrated functionality.
They turned to sitebyMIKE to provide them with an efficient redevelopment of their website that while looking similar to their old site, will allow them much more than the old Weebly templates could. We created an easily editable website that is fully responsive, has customized blog layouts, easily managed page elements, Search Engine Optimization (SEO) to help them reach a wider audience, and a lot more.