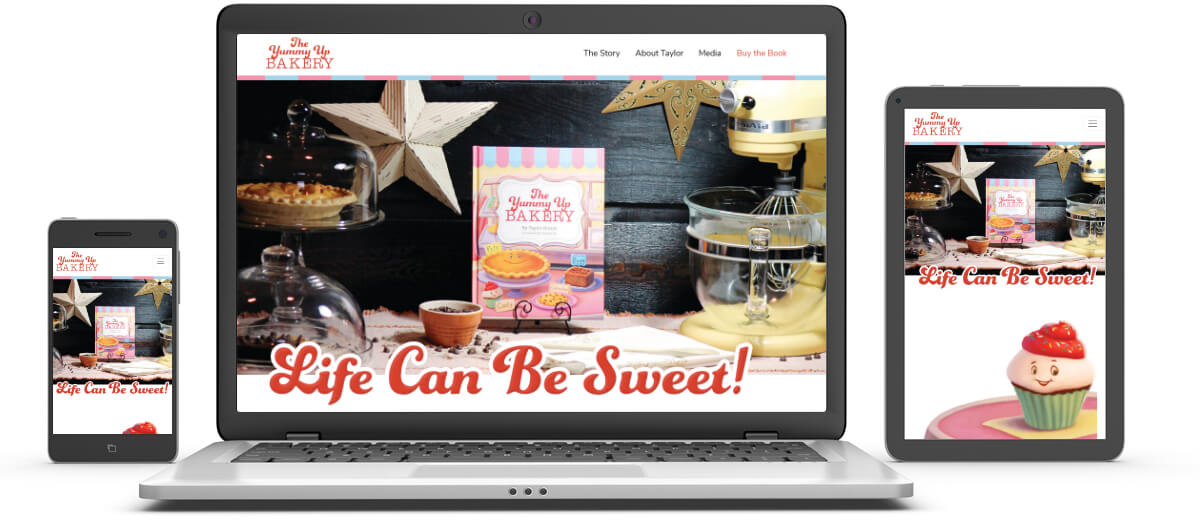 Yummy Up Bakery
Sometimes a website design can simply be fun!
sitebyMIKE got the opportunity to build one of these fun sites recently. Taylor Hirsch needed a simple website to promote her book, Yummy Up Bakery, and use it to direct traffic to her book's page on Amazon.com. The combination of her playful story and the delightful illustrations of Donald Wu gave us a ton to work with!
Taylor wasn't planning to do any blogging, so we went with a simple one page html website that wouldn't require the regular maintenance of a WordPress website. It certainly is nice to get an excuse to build a site from scratch without using a Content Management System (CMS). A good excuse to get back to one's coding roots. We leveraged Bootstrap to handle the responsive framework and insure a consistent look across different screen types.
So if you are looking for a playful children's book with a good message from a young author, check out YummyUpBakery.com.