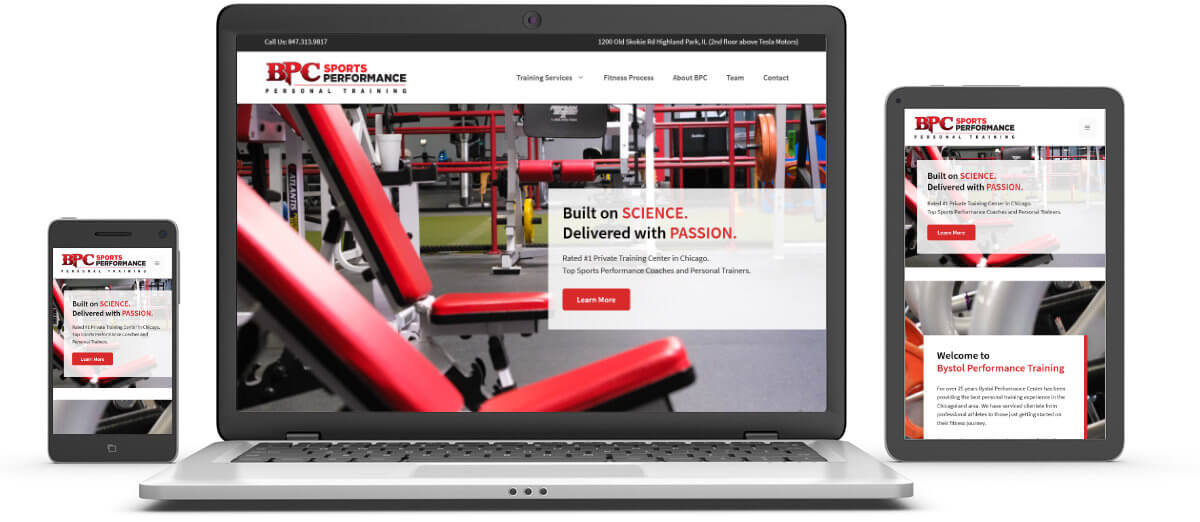 Bystol Performance Training
I love getting the opportunity to redesign a website!
Bystol Performance Training had old versions of their site that had great content, but the layouts were antiquated. Bystol hired sitebyMIKE to pull the old copy from multiple prior versions of their website and integrate it into a modern, mobile friendly WordPress website framework. This new website will help showcase their professional level training facility and be a wonderful introduction to their training team in Highland Park, IL.