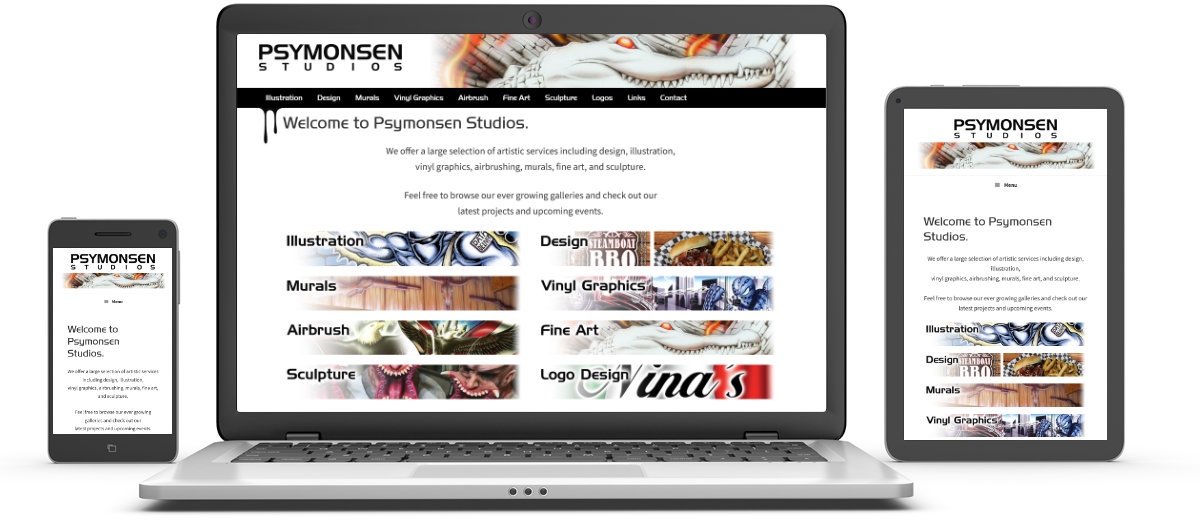 Psymonsen Studios
Elgin Airbrush artist, Ken Simonsen, was looking to build his branch and reach more potential customers. He reached out to sitebyMIKE to help him build a portfolio website to help show off the diversity of his work. Murals, sculpture, fine art, logo design, illustration…he does it all and does it well!
Ken already had some ideas for his site, so he was thrilled when we said, "Sure, we can do that!", which you only hear when you work with a website developer who can custom build any design need. We quickly put together a flexible theme for his site and collaboratively populated the images. The 'We can do that!" attitude is something Ken definitely lives by as anyone who has attended a Oddball Art Labs gallery show can attest. Ken is responsible for a lot of the amazing 3D items that have been the spotlight of the shows.
Make sure to check out Ken's other site too, kensillustration.com.