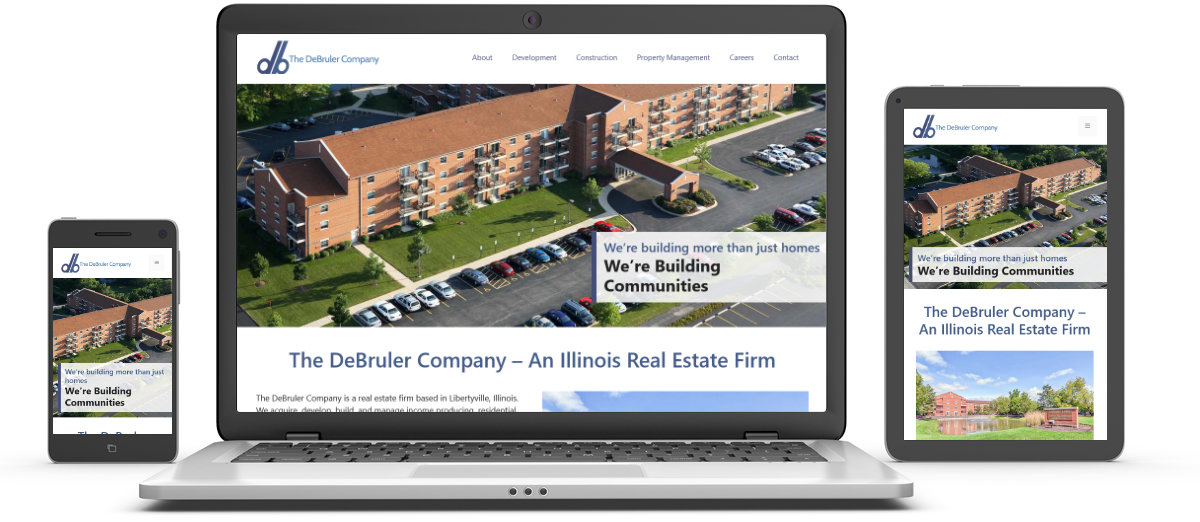 The DeBruler Company
The DeBruler Company is a real estate firm based in Libertyville, Illinois. We acquire, develop, build, and manage income producing, residential properties. When they decided to modernize their old website, they turned to the Martin Group and sitebyMIKE to build their website.
We pulled content from their old website and expanded it to more effectively explain their business with enhanced images to visually represent the variety of the properties they manage. They have been serving the residents in their communities for over 50 years.