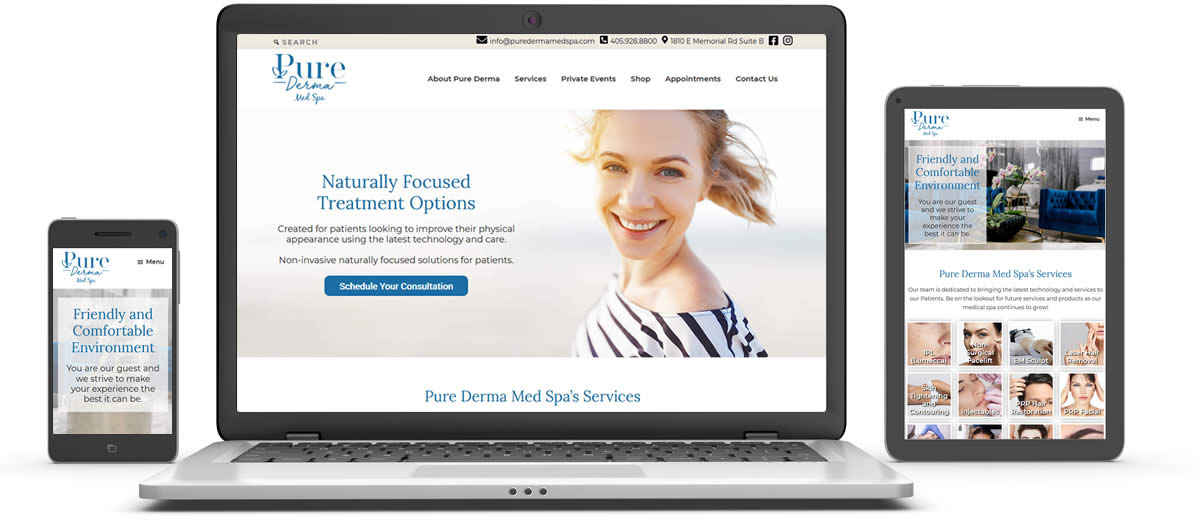 Pure Derma Med Spa
When Pure Derma Med Spa realized that they had issues with a site created by a different designer, they spoke with Dr. Miller at MissionAllergy.com for a website design referal. Dr. Miller was happy to recommend sitebyMIKE to the team at Pure Derma Med Spa.
We implemented a new theme framework that better supported mobile devices, lighted up the site design styles, leveraged a more secure backend, cleared up security warnings caused by their prior designer, fixed 404 pages, added an expanded services area and an abundance of SEO enhancements.
They were so thrilled with how the new site developed that they insisted we launch the site before January first 2020, so New Year's Resolution people would see a new site when visiting.