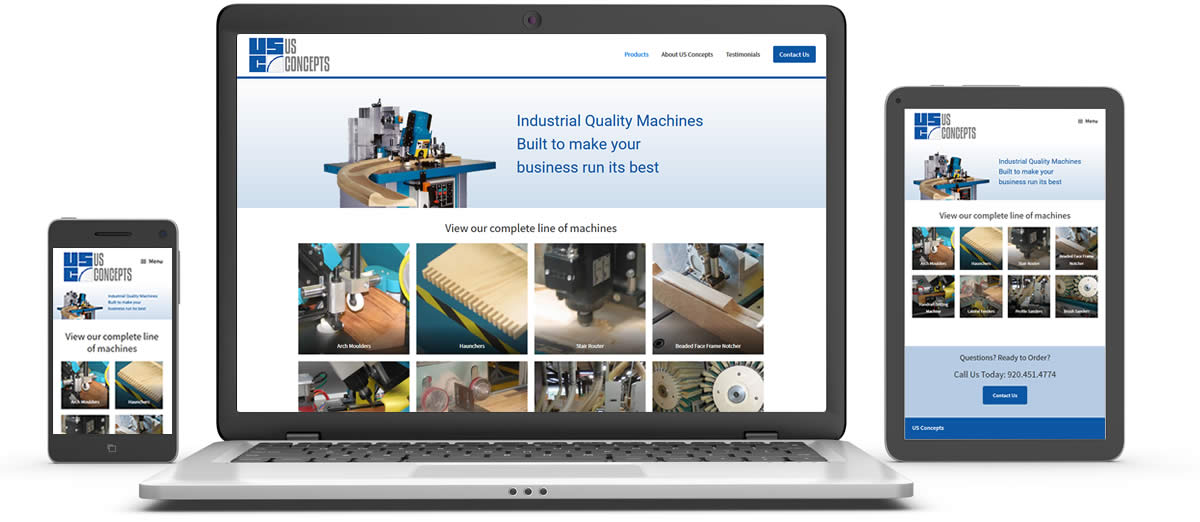 US Concepts
We built the original USConceptsInc.com many years ago when mobile phones still flipped open and had black and white screens. So the original website was desktop only.
When Google changed to a Mobile Only directly in 2018, many sites that had been performing well slipped in the search results. So even though the majority of the traffic to industrial sites such as US Concepts is still desktop, they definitely benefited from switching to a responsive, mobile friendly design.
The new design framework also allowed us to better optimize the site's SEO, improve site speed with page caching and include XML sitemaps for better search engine indexing. We also moved it to a new host that provides free AutoSSL certificates for secure https connections.