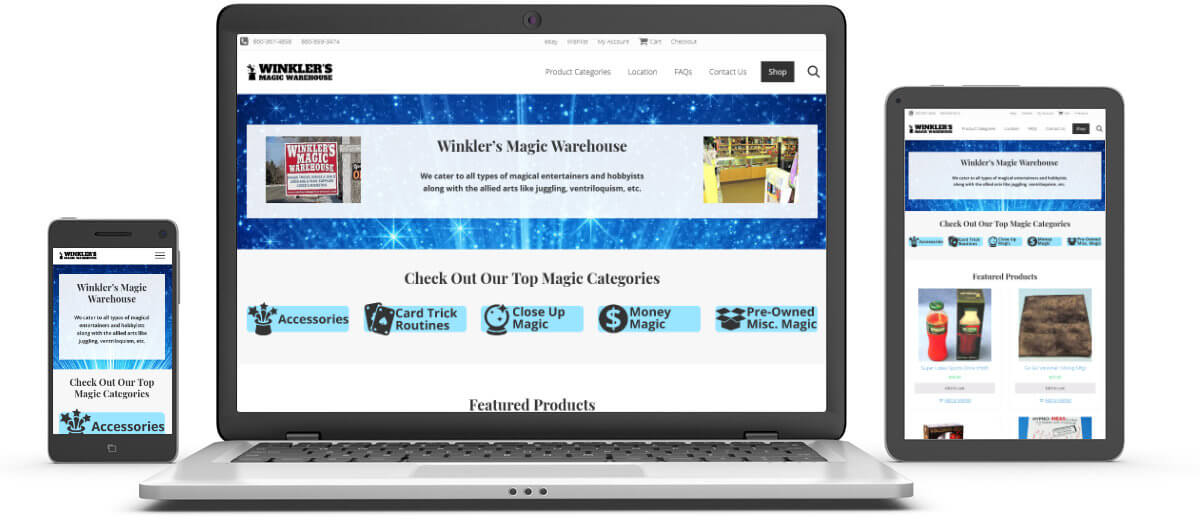 Winkler's Magic Warehouse
David Winkler turned to sitebyMIKE when AT&T told him they were turning off the ecommerce system his site had been hosted on for years. We pulled the information off of the old site and did an automated import of over two thousand products.
We were able to get the new version of Winkler's Magic Warehouse up and running before AT&T shut down the old site. Upgrades may follow in the future, but the quick turn around was what the client needed.
Roll: Design & Development
Platform: WordPress & WooCommerce